We deliver everlasting structure!
Onwork connects your IT solutions into one
common platform in Microsoft Teams!
Do you miss the simplicity of the past?
Over the last years, businesses are using more and more apps and IT solutions to increase productivity. Each of them solving specific tasks, but as the number increases, the users are losing overview.
With ONwork, we gather everything related to one case in one place! Files, emails, and information. We make it easy for employees to know where to store data and easy to find historical documentation.
One case = one team. And the teams are created with content that you define yourselves. ONwork makes it easy to get started with the work and ensures that everyone works in the same way. And when the job is done? Then we safely store everything in a searchable archive.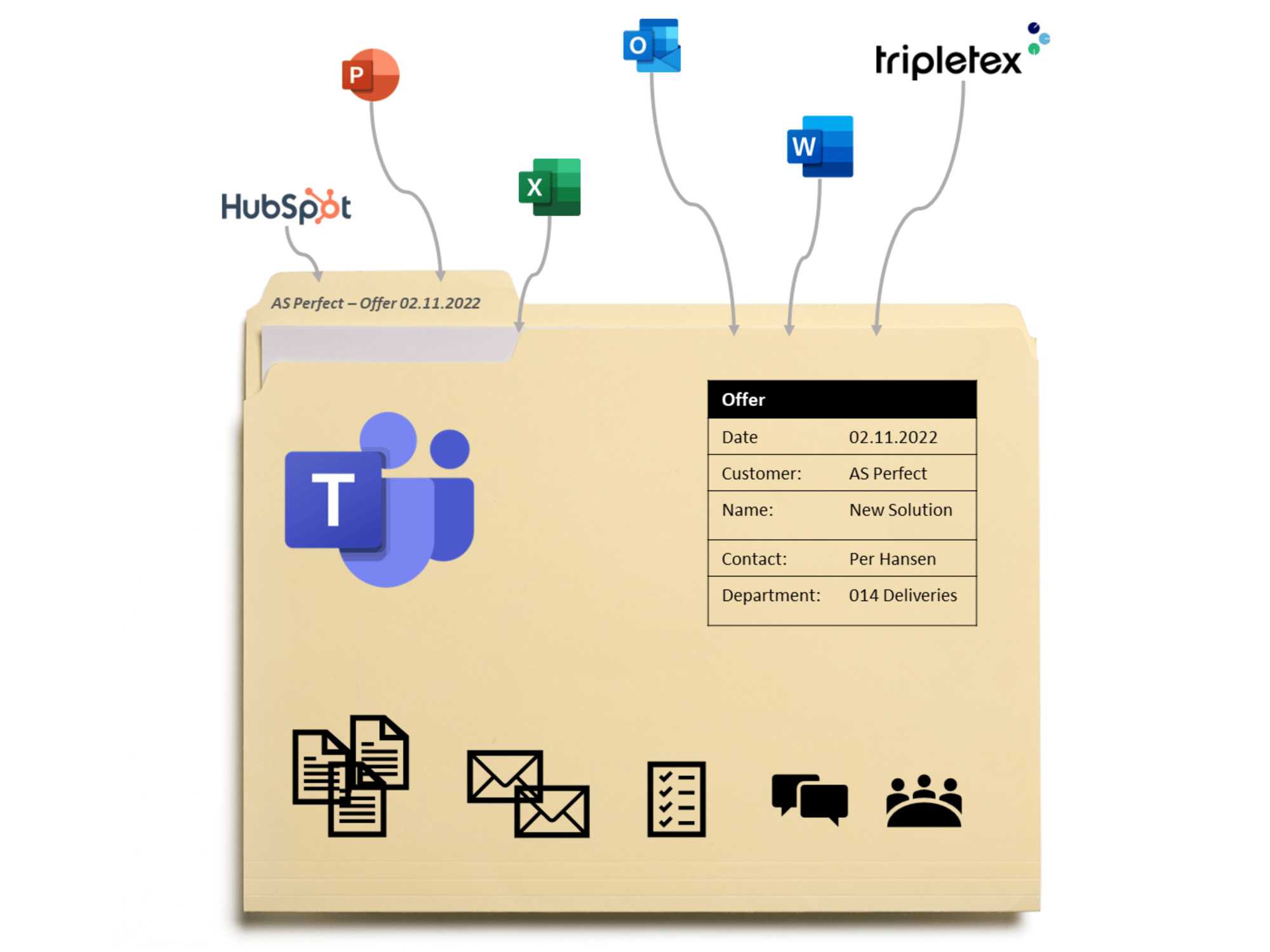 Gain visibility across your systems!
By integrating your business applications with the Microsoft 365 platform and Teams, we assist employees in navigating between the systems. Data is entered only once and used across the platform. This creates a unified data structure for the entire organization, whether working in CRM or the financial system.
The result? An abundance of possibilities to combine operational and financial data into overviews and powerful dashboards for the management.
Get full effect of Teams!
Discover how ONwork adds a layer of control to Microsoft Teams, offering a range of features that provide employees with enhanced overview and flow in their daily work.

Teams automatically receive the setup needed, and with just two keystrokes, emails from Outlook can be easily saved in Teams. Plus, see how smooth ONwork ensures that all important tasks are completed.
Everybody likes things that work!